Goal Bonanza Lottery Game
Goal Bonanza: A Sure Way of Betting with Higher Rates of Profits
GoalBonanza
, a
new betting platform
that offers whole innovations to place bets, and this is about to launch and change the entire gambling industry. The higher return that Goal Bonanza provides, it provides an opportunity to convince customers and
offer excellent profits
that cannot be matched with other betting companies.
This is due to the lottery-like,
blockchain-powered platform
that Goal Bonanza uses. It implies that when more people place bets, the potential profits for the winners grows steadily. It makes it such an attractive prospect for players.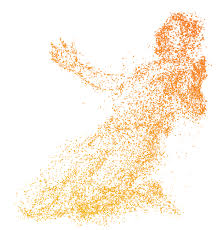 It is understandable to everyone who has recently been a customer of regular bookmakers and betting companies that the match odds they offered are not the best. The low profit, especially for betting results, makes it unwise to place bets in many cases.
That shouldn't be a problem for players anymore. There is no other platform that you will win more than $100,000 after placing an of $1bet. This exactly the kind of thing that can happen to stakers of this platform. GoalBonanza works in a way that has never been seen or used before.
When a player wants to place a bet on a game of football, he has to make a
selection of 10 from the finals results
. By allowing lots of people to bet on a result, a lottery effect is created, which means that the pot grows as the number of players and the number of placed bets increases. This is good for various reasons. It has a combined effect, so when people see that the potential return is increasing, they have more reason to jump on board and place a bet themselves. This in turn only means that the possible winning grows even further.
For any given month there will be between 150 and 200 competitive football games that players can place a bet on. That means that there will never be a shortage of options for people who want to register and start making use of Goal Bonanza. And the more bets you place, the more successful you have, the faster your profile and the quicker it will increase. This is undoubtedly a good thing because it unlocks new options and improves the overall player experience. Also, there are rewards, badges, and achievements that customers can strive for while continuing to play.
This adds to the fun of placing a bet because it gives the player a new reason to log in and continue playing. In modern games, prizes, medals, and performances are very common, and they act as a form of motivation for the player, making the all-rounder experience even more enjoyable. It is an innovation that increases and expands the attractiveness of online gambling. Once a player reaches level 5 veteran, they can do everything ranges from access to VIP events to recording tokens, and a lot more.
For most users, however, this is the high efficiency. Nobody wants to feel that they are being taken away by the betting companies that use them. But that is increasingly how the customers of the big betting companies are beginning to feel.
The days of ever decreasing profits from your bets are now over. With Goal Bonanza the rewards go back to the winning players, and that's the way it should be. However, it is not like most mainstream bets. Growth is the norm in the world of mobile betting. At the moment the market is expanding rapidly, and that offers opportunities to do things differently. That is what Goal Bonanza is about, and it could merely shake up the industry in ways that lead the most commentators could never predict. The lottery-like system puts the power back into the hands of the people who are most important in the gambling industry:
the players and the gamblers
. They are the ones who propel this incredible growth, and it is time for them to reap the fruits for themselves.
More information:
www.goalbonanza.com